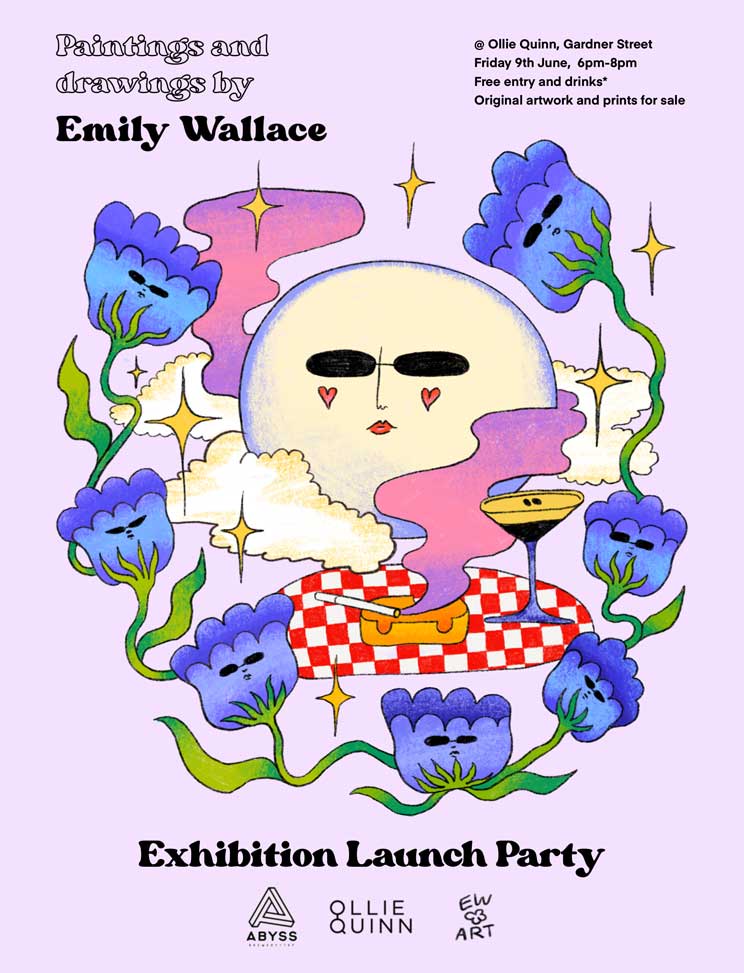 On Friday 9th of June we're happy to be hosting local artist Emily Wallace and her incredible series of artwork in our Brighton store. Emily Wallace is a multi disciplinary artist and illustrator who creates dreamscape interiors filled with warm tones and rich atmosphere, drawing inspiration from 1970s homeware, psychedelia, dive bars and still life paintings. All the artwork will be for sale!
Please join OQ and Emily in-store for (free) drinks in the evening on the 9th of June and to marvel at her works.
Check out Emilys work on her Instagram via the link below.